This is a weird time of year. Here in Berkeley it's a gorgeous day, sunny, though chilly. The magnolias are already blooming. It's not spring yet, not even winter. The looming New Year makes a guy think about transitions, the passage of time, new stuff—the usual. The numeral 2005 sounds new—shiny and pristine, just out of the box, wheareas 2004 sounds (already), old, scratched, a little battered, like my camera cellphone (which I bought in 2004). This blog is one of the transitions for the new year. I've started it This is a weird time of year. Here in Berkeley it's a gorgeous day, sunny, though chilly. The magnolias are already blooming. It's not spring yet, not even winter. The looming New Year makes a guy think about transitions, the passage of time, new stuff—the usual. The numeral 2005 sounds new—shiny and pristine, just out of the box, wheareas 2004 sounds (already), old, scratched, a little battered, like my camera cellphone (which I bought in 2004). This blog is one This is a weird time of year. Here in Berkeley it's a gorgeous day, sunny, though chilly. The magnolias are already blooming. It's not spring yet, not even winter. The looming New Year makes a guy think about transitions, the passage of time, new stuff—the usual. The numeral 2005 sounds new—shiny and pristine, just out of the box, wheareas 2004 sounds (already), old, scratched, a little battered, like my camera This is a weird time of year. Here in Berkeley it's a gorgeous day, sunny, though chilly. The magnolias are already blooming. It's not spring yet, not even winter. The looming New Year makes a guy think about transitions, the passage of time, new stuff—the usual. The numeral 2005 sounds new—shiny and pristine, just out of the box, wheareas 2004
[About]
[Blogroll]
Anders Fagerjord
Bay Area Bloggers
Berkeley Blogs
Bloggerdydoc
Doug Miller
Jill's Definition of Weblog
Jonas Luster
Laughing Squid
Mark Bernstein
Moleskinerie
The Dynamist
The Year of Coffee Blog

[Go]



Go: [ Home | Previous | Archive | Gods & Myths | Cafes | Coffee | People | Arts ]
Yuck!
1:14 PM Monday, May 16, 2005
[It's the ceremonial ritual qualities]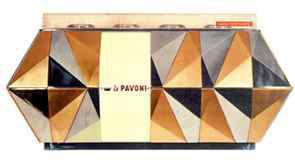 Q: At a typical Northern California espresso coffeehouse, what menu item is most likely to be unsatisfactory?
A: The espresso.
After having been served two abominably bad espressos this week, I decided I had to write about it.
First of all, why would I even want to order an espresso? Why pay good money for a tiny little drink of a black, medicinal aqueous extraction of almost-burnt coffee beans?
North American tradition, which lives on in the Seattle coffee culture, requires a dilute brew in generous quantities, usually with added milk or cream. (Does anybody from New York remember "Chock Full O' Nuts"?) Espresso, on the other hand, is a Mediterranean refinement of an African ceremonial beverage brought to the rest of the world by Arab traders and the Ottoman Empire.
Ah, but it's the ceremonial ritual qualities, as well as the measured dose of caffeine, and the unique taste of espresso (a decent espresso), which make it so special.
The Espresso machine is said to have been invented by Luigi Bezzera in 1901, and, like the Ferrari and Venetian glass, exemplifies the Italian belief that style and function of utilitarian objects are inseparable. The coffee it produces is served in a tiny cup, derived from the Ottoman coffee service, and sweetened to taste before being sipped and savored. There are rules for making a perfect espresso.
Lattes and cappucinos are great, but I consider them morning drinks, a daily dose of calcium. For mid-afternoon, an espresso, if available, is the perfect coffee break.
My first bad espresso of the week was served the French Hotel Cafe, a very European-looking place in the heart of Berkeley's famous Gourmet Ghetto, a place I had visited many times for decades. I asked for a "single espresso for here", code words meaning a 35-40 milligram caffeine dose of genuine espresso in a ceramic espresso cup. Instead, I was given a few ounces of black liquid in a paper cup. I reminded them that I had said "for here", and my espresso was unceremoniously dumped into a big teacup. It was foul and bitter and there was not a trace of "crema", a foamy byproduct of the espresso process, on my expensive drink.
Yuck.
I will spare you the details of this week's second bad espresso, except that it was served at a self-described "coffee company" in San Anselmo after an interminable wait, and again delivered in a teacup. No crema, but a little more drinkable than the first.
I have now decided, whenever visiting a new coffeehouse, to try a "single espresso for here" the first time and record detailed notes in my Moleskine (which, by the way, is another Italian style refinement of an international product.) Starbucks, you have been warned. Readers, stay in touch.—JDL
Addendum: I have recently had Turkish Coffee in several different Middle Eastern places and I haven't had a bad one yet. The grounds and sugar are steeped in boiling water in a pot called an ibrik and grounds are allowed to settle before drinking. There is a Greek version called (surprise!) Greek Coffee.
|
Technorati tags:
Espresso
Moleskine
Cup
Ibrik
Go: [ Home | Previous | Archive | Gods & Myths | Cafes | Coffee | People | Arts ]
Copyright ©2004-2005 Jonathan David Leavitt