"The meaning of life and other trivia." Copyright ©2004, 2005, 2006, 2007, 2008 Jonathan David Leavitt. All rights reserved.
Every page now has Seesmic/Disqus video commenting. Scroll to the bottom to see or post video comments. To read a text-only version of Jonathan's Coffeeblog on your iPhone or other mobile phone, click here. Or to see the graphics with less text, click here.
Go: [ Home | Previous | Archive | Gods & Myths | Cafes | Coffee | Nations & Empires | People | Arts ]
[ Words | New Media | Cinema | Gastronomy | Productivity | Yiddish ]
Jes' me an' my iPhone. - 2:17 PM Monday, January 28, 2008
[There's blogging, and there's blogging blogging.]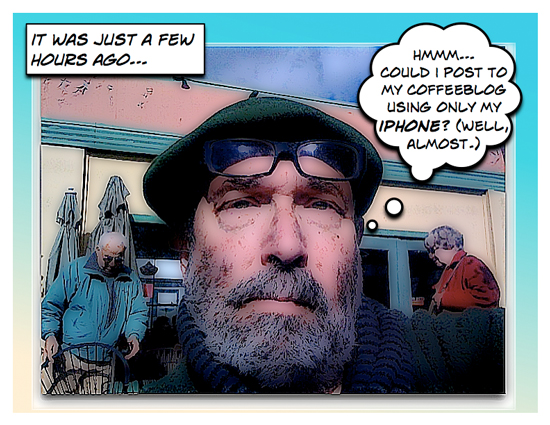 This morning I left my fat laptop at home. (I call it my fat laptop because next month there will be thin laptops, even though I don't really need one.) I'm enjoying a brief sunny respite from the Northern California winter rain, seated out on the terrace of Espresso Roma. Heck, I was even able to take a self-portrait with the iPhone for the image which you now see above if you are not using the text-only version of Jonathan's Coffeeblog....
[Read More
|
Top of Page]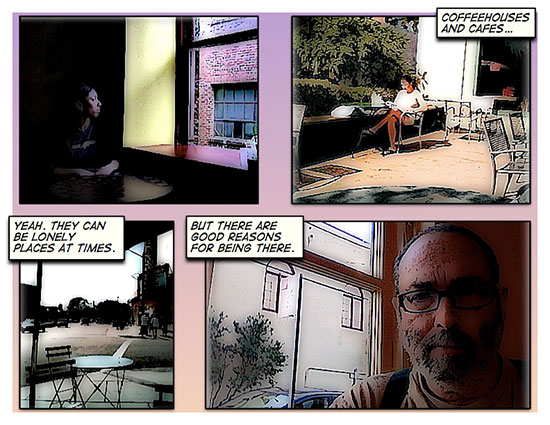 Here they are:...
[Read More
|
Top of Page]
Central Perk Coffeehouse - 5:09 PM Sunday, February 4, 2007
[The Wi-Fi is (ready for this?) free.]
On the east side of San Francisco Bay, there is a little hill. When this was Spanish land before 1823, the hill was called "el cerrito", which means (duh) "the little hill," and the adjoining land was a mission ranch named after Saint Paul. Under Mexican jurisdiction, Rancho San Pablo became a land grant, and after California joined the United States, the town of El Cerrito grew around the northern end of the little hill. In 1934, an Art Deco movie theater called the Cerrito was built, which later languished as a furniture storehouse until the community revived it in 2006. Last night we saw "Babel" there, coincidentally apt because the film explores the long-term close ties between Mexico and California. However, this is not about movies, it's about coffeehouses....
[Read More
|
Top of Page]
The First Blogpost of 2007 - 3:06 PM Monday, January 1, 2007
[With predictions for this new year!]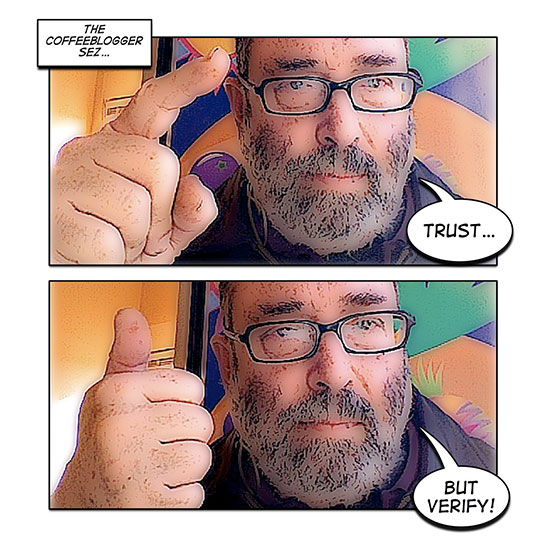 Espresso Roma was closed today, so here I sit inside Royal Grounds. It's nice and sunny and not too cold out: an auspicious day for 2007 blogging. Last night at eleven we visited a friend who sets off fireworks every year in his front yard. As I write this I'm importing video clips of the fireworks into iMovie, which have been uploaded from my cameraphone. If there's anything worth keeping I'll send the finished movie to YouTube or Vox. Hey. it's 2007. Video rules....
[Read More
|
Top of Page]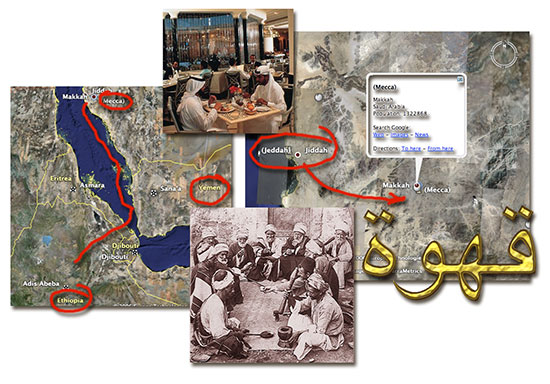 In 1587, a writer named Abd al-Qazir Al-Jaziri wrote a history of coffee, under the title Umdat al safwa fi hill al-qahwa. The Arabic word qahwa, said to mean both "coffee" and "wine", is the root of our word "coffee," through the Turkish word kahve, as referenced in this bilingual website. The standard story of coffee is that it originated in Ethiopia, was traded across the Red Sea to Yemen through the port of al-Mukha (Mocha, get it?), whence it made its way up the shipping routes to Mecca and Medina, and from there to Cairo, Constantinople, Vienna, Paris, Italian towns, and London. Since this all happened during the period just prior to release of Abd al-Qazir Al-Jaziri's book, one would like to read it, or at least a translation....
[Read More
|
Top of Page]
The Croissant - 3:34 PM Thursday, October 5, 2006
[She makes you think of a latte.]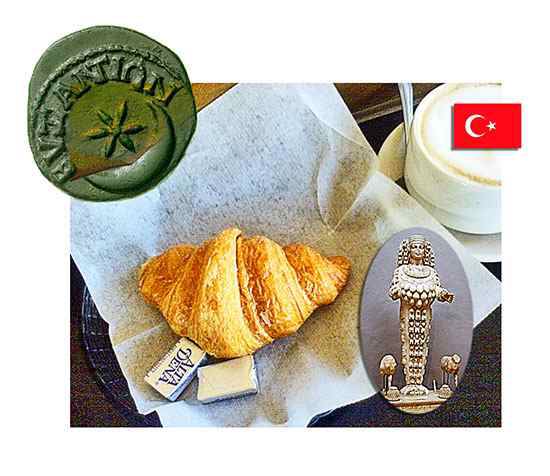 ...
[Read More
|
Top of Page]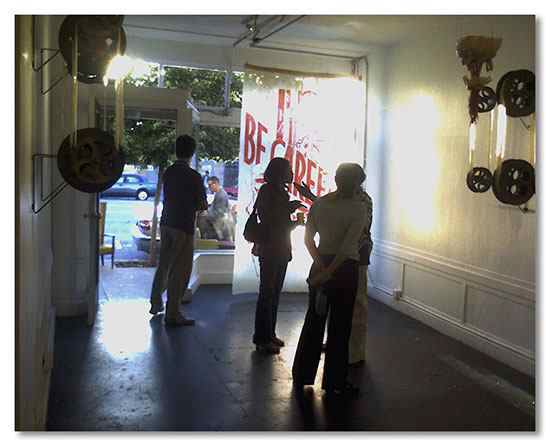 ...
[Read More
|
Top of Page]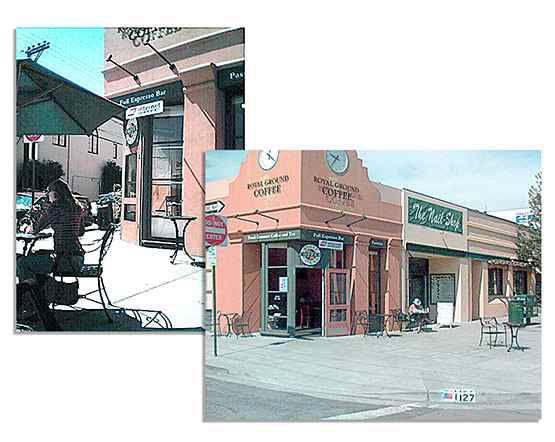 ...
[Read More
|
Top of Page]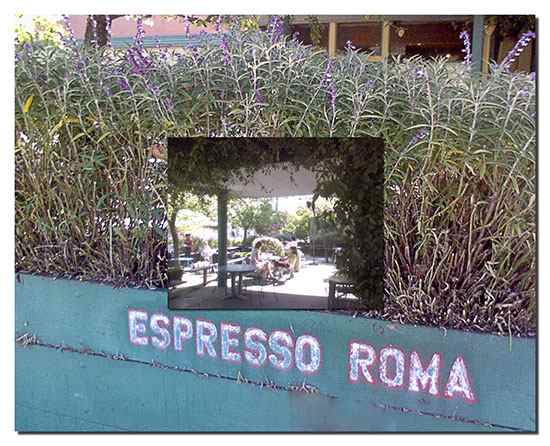 ...
[Read More
|
Top of Page]
Let the Good Blogs Roll - 3:11 PM Friday, April 14, 2006
[Look at the sidebar to the right!]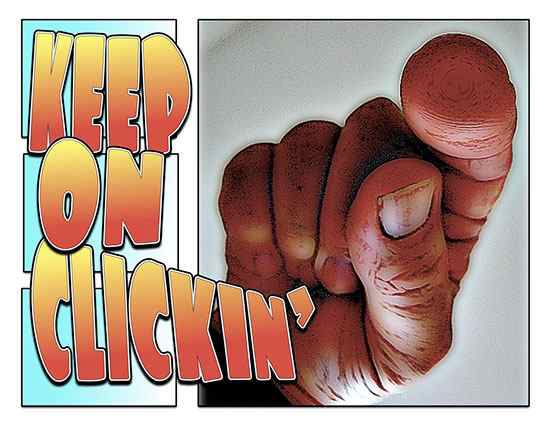 ...
[Read More
|
Top of Page]
Valentina, Victrola, and Vavin - 5:50 PM Friday, March 3, 2006
[A rapid ascent to the stratosphere]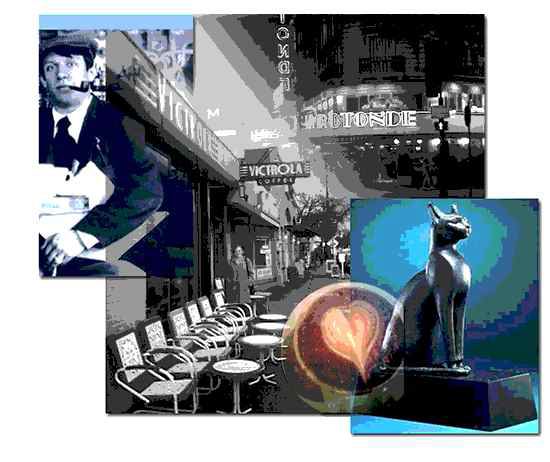 ...
[Read More
|
Top of Page]
Dolce Far Niente - 3:45 PM Wednesday, January 4, 2006
[Could it actually pay the bills?]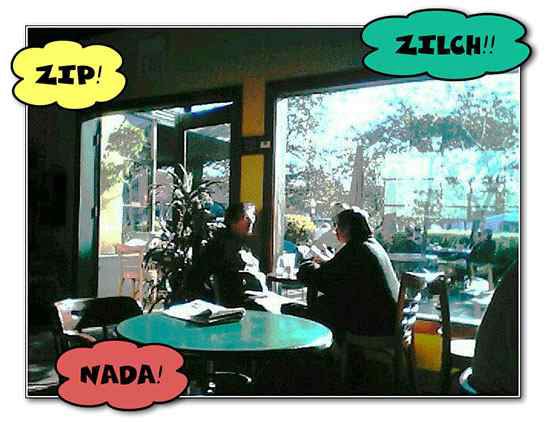 ...
[Read More
|
Top of Page]
Peet's Coffee of Berkeley - 9:12 PM Friday, December 9, 2005
[Vaticans (or perhaps Meccas or Jerusalems)]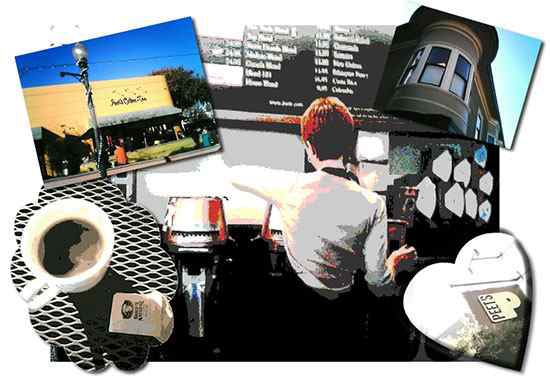 ...
[Read More
|
Top of Page]
Cappuccino Dreams - 8:26 PM Sunday, October 2, 2005
[The Cafe-Internet Business Connection]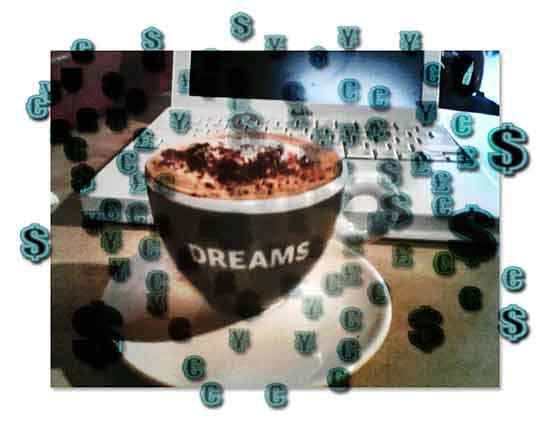 ...
[Read More
|
Top of Page]
Ahhhh, the Wi-Fi - 6:19 PM Tuesday, September 20, 2005
[Gay red umbrellas in front]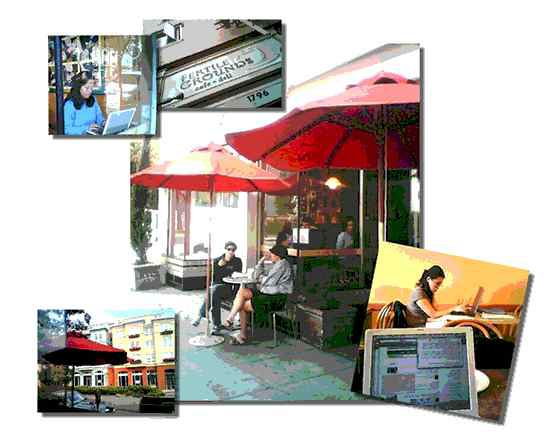 ...
[Read More
|
Top of Page]
Blog About Your Passions - 10:01 PM Monday, September 12, 2005
[The future of the blogosphere?]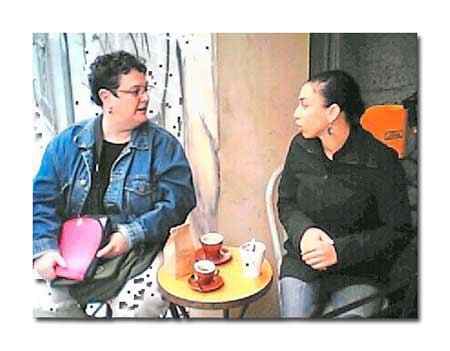 ...
[Read More
|
Top of Page]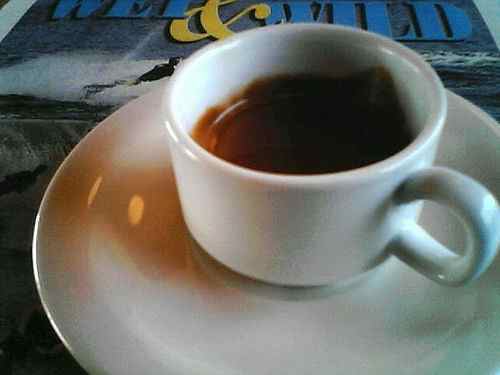 ...
[Read More
|
Top of Page]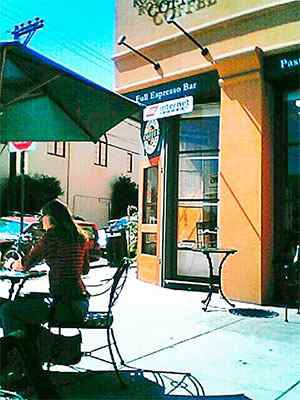 ...
[Read More | Top of Page]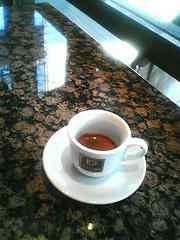 ...
[Read More
|
Top of Page]
The Other Giotto - 1:40 PM Friday, June 17, 2005
[Since when is "Schmaltz" Italian?]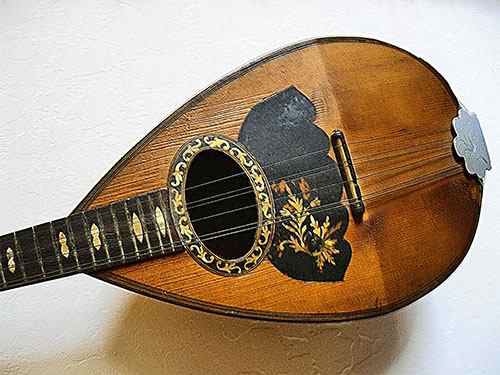 ...
[Read More
|
Top of Page]
Ca Phe Sua Da - 9:47 PM Saturday, June 4, 2005
[Sippers of the Crimson Sage]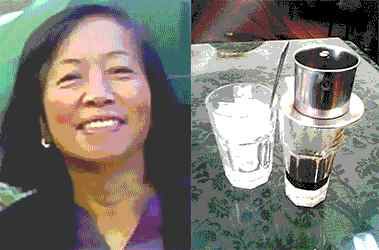 ...
[Read More
|
Top of Page]
Yuck! - 1:14 PM Monday, May 16, 2005
[It's the ceremonial ritual qualities]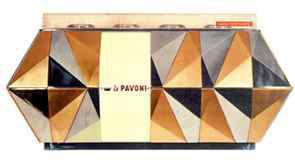 ...
[Read More | Top of Page]
McBlogger - 8:06 AM Tuesday, May 10, 2005
[La Nouvelle Cuisine Nuque-Rouge]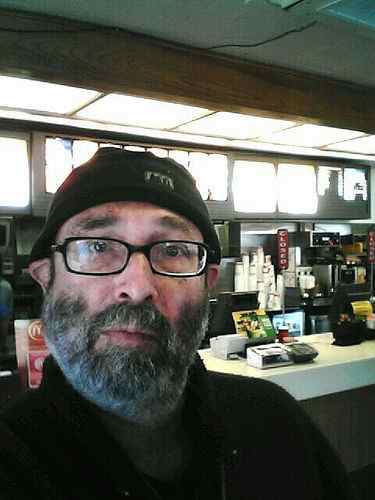 ...
[Read More
|
Top of Page]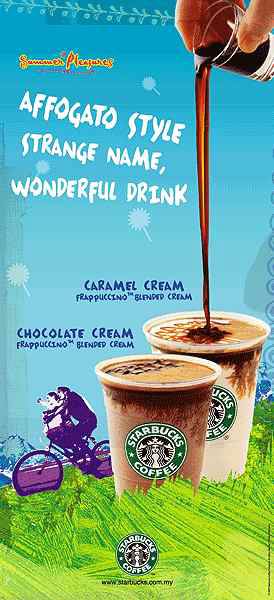 ...
[Read More
|
Top of Page]
An Affogato at Caffe Trieste. - 10:31 PM Sunday, April 17, 2005
[The Good, the Bad, and the Ugly]
Sunday nights my beloved Espresso Roma is closed after seven or eight. I had to get out of the house and decided to drive all the way to the Berkeley Caffe Trieste, not too close to home, even though gas is almost three bucks a gallon here in Northern California. I wasn't disappointed. It was too late for a latte and a weird time for a plain espresso, but they had something called an" afogato", which turned out to be a scoop of gelato with a shot of espresso. A perfect drink for a a funky Sunday evening. There was a waitress who asked me to smell a rose from her hair, and an earnest barista who appeared to be from India, who explained the "afogato" for me. There was French pop music playing, a mellow dim light, and lots of high-carb goodies in the display cases. A cute brunette customer commented on my "afogato", then ordered a giant piece of cannoli. I tried my "leave the gun, take the cannoli" joke on her but she didn't get the reference. Is the Godfather now something only us old-timers remember, like "La Dolce Vita?"...
[Read More
|
Top of Page]
...
[Read More | Top of Page]
The Italians call it dolce far niente, sweetly doing nothing. In the Ashkenazi Jewish diaspora it's called putzing around. Today is a good day for it. It's a preview of spring, the Espresso Roma terrace is replete with gay chatter (not that kind of gay, the other kind of gay), and, as I write these words, it's three minutes before 3:00 PM—the hour at which most of the day has been shot to hell....
[Read More
|
Top of Page]
Girls just want to have fun - 9:12 PM Sunday, February 6, 2005
[From the Jazzerbabes to the Cockettes]
As I was writing my last coffeeblog post I was sitting at a table at Espresso Roma with Barbara and a group of Jazzerbabes. "Are you writing about us?" one of the 'Babes asked. At the time, I wasn't. But then I started to think about it, why not? There was a cultural phenomenon going on here that goes almost unnoticed. It was indeed noticed by Cyndi Lauper when she sang in the '80's about girls having fun. It was also noted in a recent issue of the New York times magazine where the Red Hat phenomenon was reported. And, if red hats don't do it for her, maybe she's a latent Sweet Potato Queen. As the father of two daughters, now adults, I observed daily for decades that Lauper was right.
...
[Read More
|
Top of Page]
Bette's Oceanview Diner - 4:48 PM Wednesday, January 12, 2005
[Peggy Guggenheim and the Cherry Tomatoes]
After a week of rain and showers, the sun is out again. Today I wanted lunch somewhere special, a change from the routine. I decide to drive to a little oasis of high-style in Berkeley, at 4th street near the old Spenger's restaurant. I suddenly got in the mood for Bette's Oceanview Diner, a conscious effort at 50's nostalgia chic, but nonetheless a pleasant place to eat. I sat at the counter and got a big mug of coffee. Right next to the ketchup bottle, tastefully arranged against the backdrop of a chromed menu holder, were packets of Splenda, always a good sign....
[Read More
|
Top of Page]
Winter at Espresso Roma - 9:28 PM Monday, January 3, 2005
[In France they would charge extra for the terrace seats.]
Espresso Roma, the one across from the Monterey Market, is my favorite Berkeley cafe. The staff is friendly, the terrace is almost always usable, the coffee is good and more or less affordable, and the food is decent, especially the scrambled eggs, Mexican Style, available only on weekends before 11 AM. It's kind of my headquarters for writing entries for this blog....
[Read More
|
Top of Page]
A Christmas Miracle - 12:49 PM Saturday, December 25, 2004
[But they said it's closed all day on New Year's]
Espresso Roma, Berkeley. Add another miracle to the historic list of those occurring on December 25. A cafe (not just any cafe, but my "headquarters" Espresso Roma) was open—at least until 1 PM....
[Read More
|
Top of Page]
blog comments powered by
Comments (View)