"The meaning of life and other trivia." Copyright ©2004, 2005, 2006, 2007, 2008 Jonathan David Leavitt. All rights reserved.
Every page now has Seesmic/Disqus video commenting. Scroll to the bottom to see or post video comments. To read a text-only version of Jonathan's Coffeeblog on your iPhone or other mobile phone, click here. Or to see the graphics with less text, click here.
Go: [ Home | Previous | Archive | Gods & Myths | Cafes | Coffee | Nations & Empires | People | Arts ]
[ Words | New Media | Cinema | Gastronomy | Productivity | Yiddish ]
Thanksgiving Day - 11:49 AM Thursday, November 27, 2008
[No American would consider eating a bald eagle.]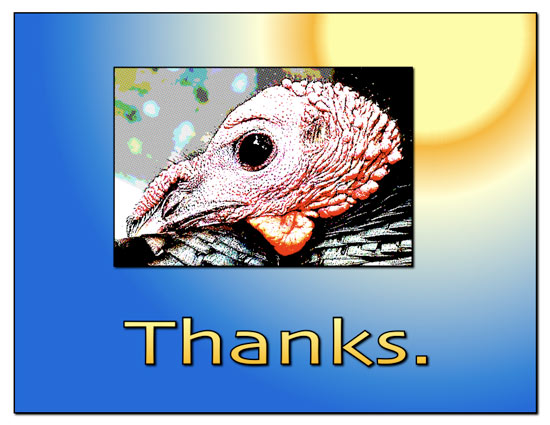 Today is the day that North Americans celebrate their good fortune, whatever it might be, and express their gratitude to whomever they feel it, divine entities optionally included. It is traditional to eat turkey on Thanksgiving day, probably a reminder that wild turkeys were abundant when the first European settlers arrived. At the very least turkey eaters can feel gratitude to the bird who gave its life, unwillingly as it were, for the festival dinner.
...
[Read More
|
Top of Page]
Seltzer - 8:00 PM Monday, October 20, 2008
[Better for my health than the milk]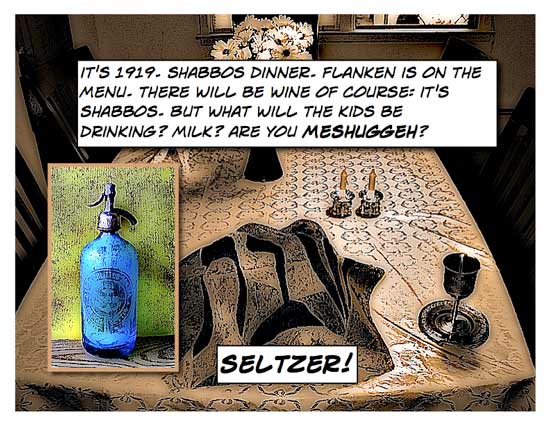 Old-timers like me remember an early TV show featuring a marionette named Howdy Doody and a malicious clown named Clarabell who, once per show, spritzed the emcee, Buffalo Bob Smith, with pressurized carbonated water from a bottle. All Howdy Doody fans, and most Jewish kids of the era knew what was in that bottle: seltzer. It wasn't until a few decades later that I learned that my maternal grandmother's forebears earned their living selling that very same beverage, which was dubbed, in the New York of the 1930's, "Jewish Champagne." Although my mother served milk, not seltzer, with every meal, I still love to drink effervescent mineral water, preferably the kind bottled at Italy's Pellegrino source, or in the interest of saving money, our local California seltzer, Crystal Geyser. It turnes out it's a lot better for my health than the milk.
...
[Read More
|
Top of Page]
Chili - 10:45 AM Wednesday, May 21, 2008
[Yes, there is the bean question.]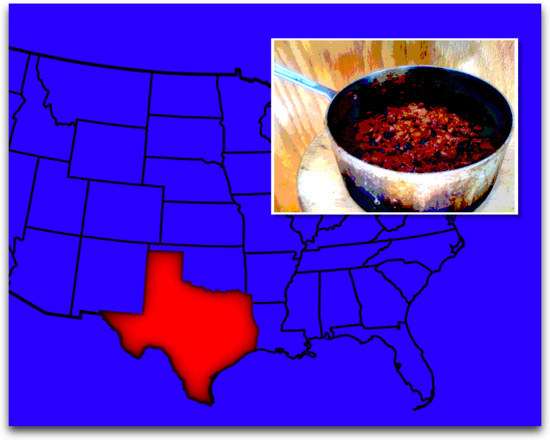 On an unusually hot day last week I wanted to eat something substantial but not heavy in a local restaurant. I ended up sharing a salad and ordering a huge glass of ice tea and a cup of chili, a food that I usually ignore. The chili was just right for the occasion, and I realized that chili is a dish worthy of more attention. This blogpost is the result of that attention. (I also cooked and just ate some homemade chili just before writing this last night.) Chili, of course, is the standard American English name for chili con carne, meaning a sauce made from a Southwestern capsicum pepper combined with meat. (The Spanish spelling is "chile con carne.") Chili, the dish, is a proletarian workhorse in the USA, eaten by the cup or bowl in diners and road-houses, with saltine crackers, spread on frankfurters (sausages) in a "hot dog" bun, even eaten on spaghetti (in Cincinatti, Ohio), and available as an instant meal in cans. There are several things I find especially fascinating about chili: the seemingly infinite variation in its recipes and preparation, and the quest for its origin. But first a personal story....
[Read More
|
Top of Page]
The Gefilte Fish Line - 11:00 PM Monday, February 18, 2008
[Sugar? In fish?]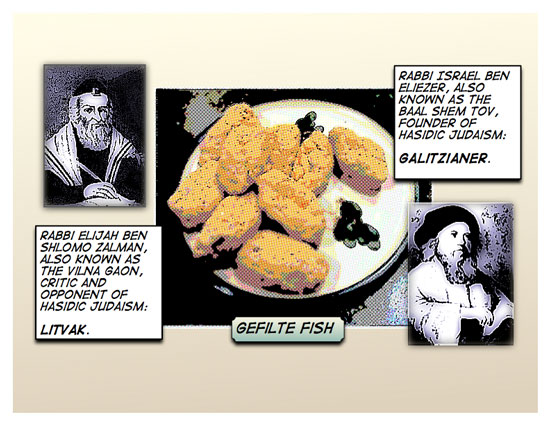 The plot, like the jelly which surrounds a piece of gefilte fish, thickens. I am referring, of course, to knowledge I have gained since my post about Yiddish. It appears that my mother's parents, both Jews, were each born on the other side of a great linguistic-religious-culinary divide known to mavens of Ashkenazi gastronomy as the Gefilte Fish Line. (Thank you, Michael Steinlauf.) All right. I realize that some of my readers are vegans, Shia or Sunni Muslims, and possibly High Church Episcopalians. Therefore I must explain what gefilte fish is before I go any further: The Jewish holiday of Passover will be coming up soon (April 20, to be exact), and in those stores which sell Passover food (most urban California supermarkets do), you will find jars of lozenge-shaped fish patties swimming in juice or jelly. That is the mass market version. To the Jewish women from whom we are descended, however, gefilte fish was a delicacy made from fresh-water fish, bones carefully removed, then lovingly shaped into fish-like shapes, cooked, and served with horseradish. The most fanatical gefilte fish makers would actually stuff the skins of the fish used to make the delicacy with the fish mixture: hence gefilte, or "filled." However, my own eyes have never observed an actual stuffed fish version of the dish....
[Read More
|
Top of Page]
Oil and Regime Change - 4:12 PM Saturday, December 8, 2007
[Jews confront a Syrian Nut-Job.]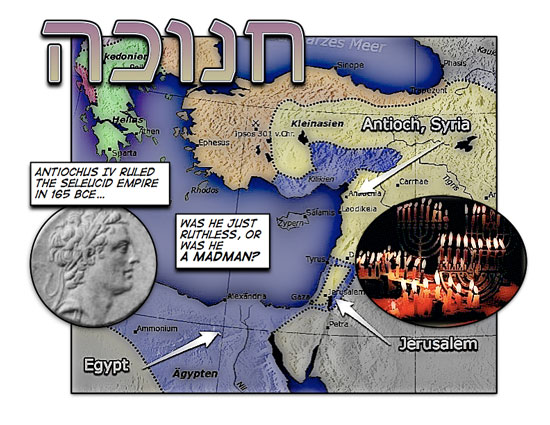 It's Hanukkah again, 5 candles tonight. For Jewish children living in Christian lands, Hanukkah has become a substitute for Christmas. In fact, it is nothing of the sort. The Jewish holiday is celebrated on the 25th day of Kislev, which is a Babylonian name for a month which occurs around the same time as the Roman month of December. The resemblance ends there. The first Hanukkah commemorates an event which took place in Jerusalem 164 years before Jesus was said to have been born nearby in Bethlehem. The event was the rededication of a temple rebuilt on the site of a previous temple built by King Solomon. The word Hanukkah, in fact means "dedication." There is a villain in the story: the king of Syria, Antiochus IV, whose admirers called Epiphanes, meaning "shining" in Greek. The Jews had another Greek name for him, Epimanes, which, translated into the contemporary American vernacular, means "Nut-Job." ...
[Read More
|
Top of Page]
OMGWTFBBQ! - 7:46 PM Tuesday, July 3, 2007
[Wondering if barbecued frog is on the menu.]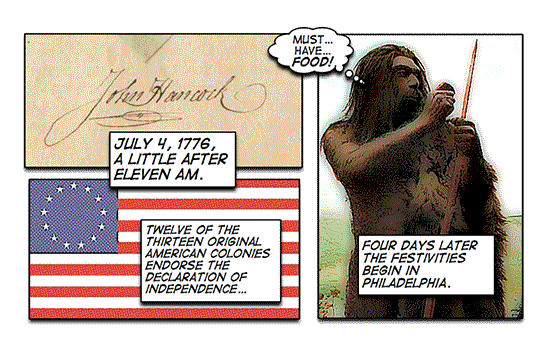 Barbecue was invented in Milwaukee, Wisconsin in 1935 by Gilbert Hockenberry, a haberdasher and amateur chef. Prior to then, all meat was either eaten raw, boiled, or buried with hot rocks. I'm kidding, right? Yes, I am kidding indeed. The necessary components of barbecue invention are a stick, a fire, some kind of dead animal, and a hominid species with a sufficiently large brain to figure out how to put them together and how good it would taste. Neanderthal Man had large braincases and noses, and there is evidence that he controlled fire, says Wikipedia, so it's possible that barbecue was invented by another hominid species than ourselves....
[Read More
|
Top of Page]
Hamburgers - 8:50 PM Sunday, January 21, 2007
[Definitely not overcooked.]
Meatballs have been eaten all over the world for time immemorial. Flatten one, put it in a bun, and you've got a hamburger. Hamburgers are now considered an American dish, but I have always wondered if they eat hamburgers in Hamburg, the north German port. Thanks to Google Maps. I now know. The Google map part of the photocollage shown above reveals the locations of McDonald's restaurants, which indicates that Hamburgians do indeed eat hamburgers. However, a long, fershlugginer internet search has only produced disputed claims about the origin of the name of the American hamburger, so I will arbitrarily assert my own theory: Meatballs, with or without bread are important fare in the cities of the old Hanseatic league on the Baltic, including Denmark, where meatballs are called frikadeller. In the mid-19th century, there was a vast immigrant wave from northern Europe to the USA, often crossing the Atlantic on ships sailing from Hamburg. One might easily presume that frikadeller would have been consumed before, during and after the voyage since chopped meat of dubious origin is cheap, and the name "Hamburger steak" would have been applied to such food, as it still is in the southern USA. The rest is history....
[Read More
|
Top of Page]
The Croissant - 3:34 PM Thursday, October 5, 2006
[She makes you think of a latte.]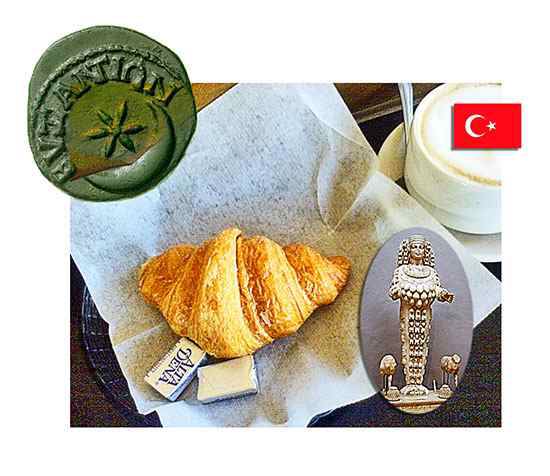 ...
[Read More
|
Top of Page]
Roast Your Own - 1:16 PM Friday, September 22, 2006
[How the extremely hip prefer to do it]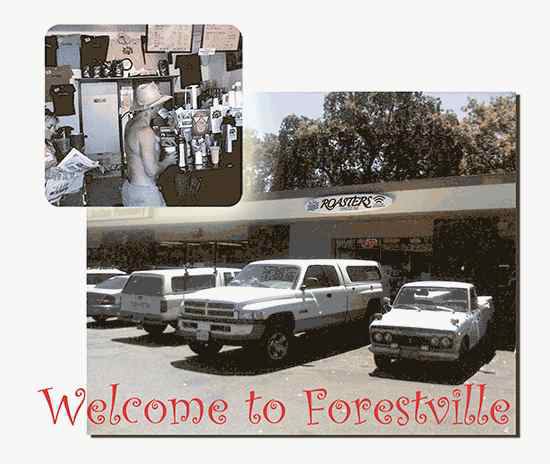 ...
[Read More
|
Top of Page]
The Seven-Dollar Cheese Sandwich - 2:50 PM Monday, July 17, 2006
[Imperial superpowers and their cheese sandwiches]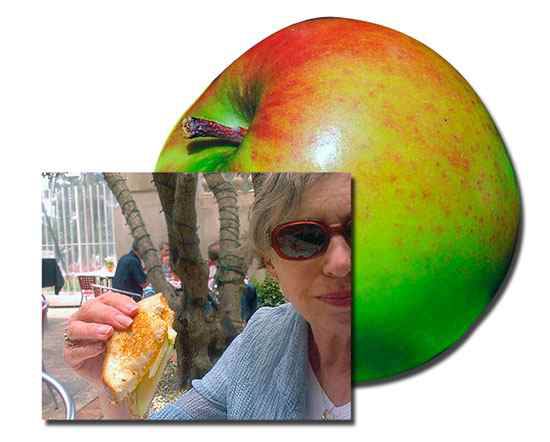 ...
[Read More
|
Top of Page]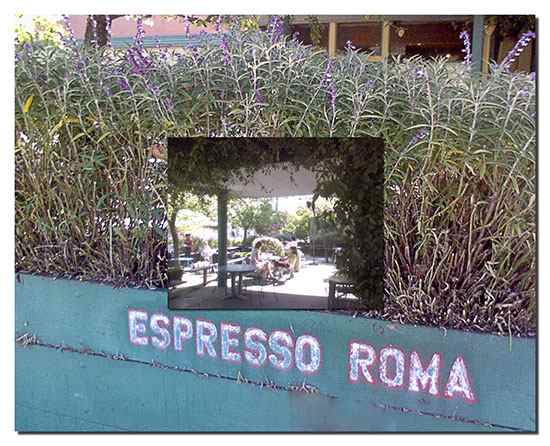 ...
[Read More
|
Top of Page]
Ketchup - 7:36 PM Saturday, February 25, 2006
[None will come and then a lot'll]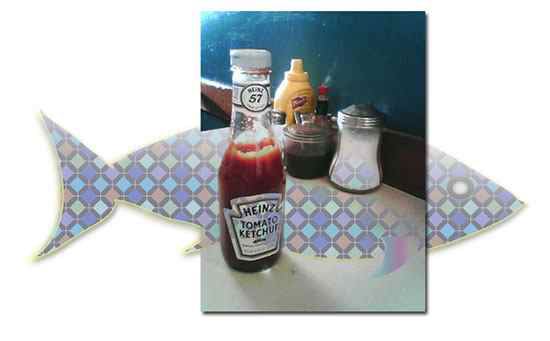 ...
[Read More
|
Top of Page]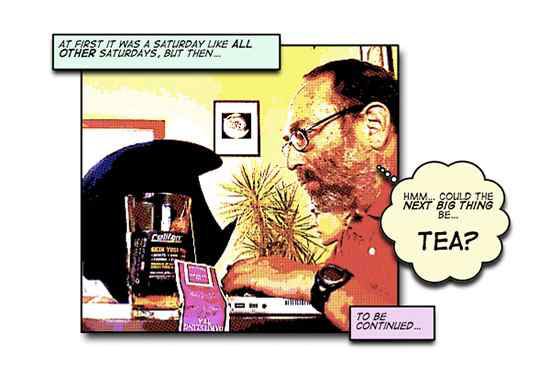 ...
[Read More
|
Top of Page]
Buenas Noches Calabaza - 12:23 PM Sunday, October 30, 2005
[The pumpkin is the original treat of the season.]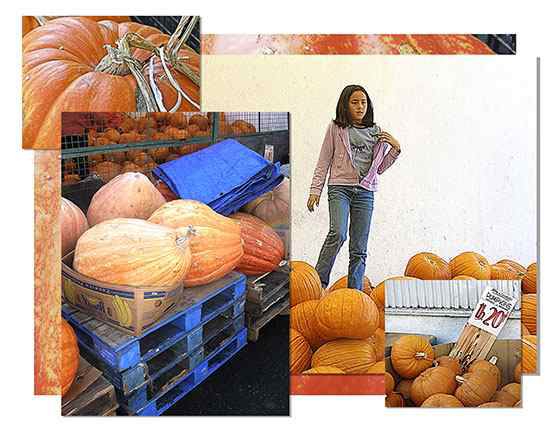 ...
[Read More
|
Top of Page]
Arros Negre comes to Guerneville - 8:25 PM Monday, August 29, 2005
[Catalans have maintained respect for vegetables]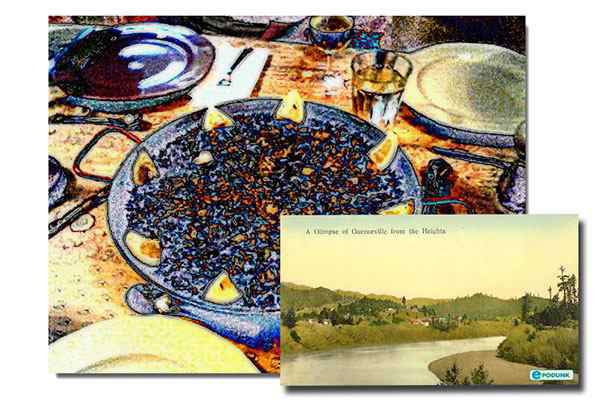 ...
[Read More
|
Top of Page]
Honey, I'm home - 1:19 PM Friday, August 12, 2005
[Land of the bland: muse for the schmooze]
I'm back. The 2-hour plane flight from Albuquerque, like all plane flights, converted a vivid same-day experience into a near-distant memory. My grand plan to blog from Santa Fe had fallen flat. ...
[Read More
|
Top of Page]
Yuck! - 1:14 PM Monday, May 16, 2005
[It's the ceremonial ritual qualities]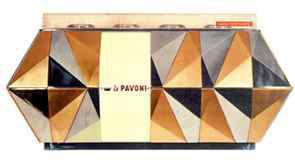 ...
[Read More | Top of Page]
McBlogger - 8:06 AM Tuesday, May 10, 2005
[La Nouvelle Cuisine Nuque-Rouge]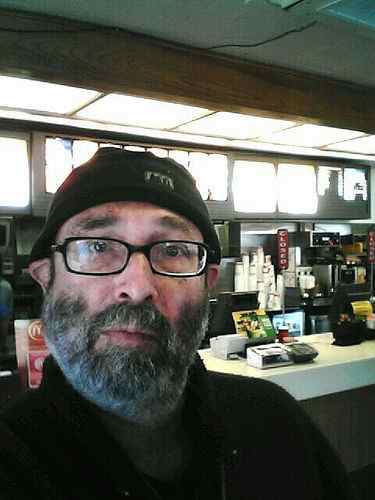 ...
[Read More
|
Top of Page]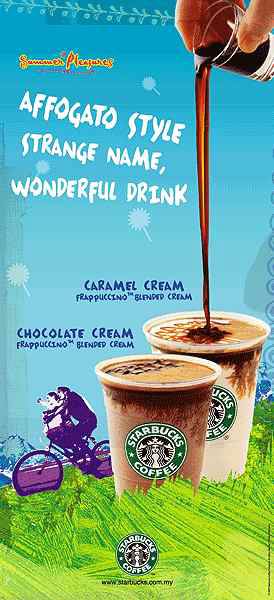 ...
[Read More
|
Top of Page]
An Affogato at Caffe Trieste. - 10:31 PM Sunday, April 17, 2005
[The Good, the Bad, and the Ugly]
Sunday nights my beloved Espresso Roma is closed after seven or eight. I had to get out of the house and decided to drive all the way to the Berkeley Caffe Trieste, not too close to home, even though gas is almost three bucks a gallon here in Northern California. I wasn't disappointed. It was too late for a latte and a weird time for a plain espresso, but they had something called an" afogato", which turned out to be a scoop of gelato with a shot of espresso. A perfect drink for a a funky Sunday evening. There was a waitress who asked me to smell a rose from her hair, and an earnest barista who appeared to be from India, who explained the "afogato" for me. There was French pop music playing, a mellow dim light, and lots of high-carb goodies in the display cases. A cute brunette customer commented on my "afogato", then ordered a giant piece of cannoli. I tried my "leave the gun, take the cannoli" joke on her but she didn't get the reference. Is the Godfather now something only us old-timers remember, like "La Dolce Vita?"...
[Read More
|
Top of Page]
Bette's Oceanview Diner - 4:48 PM Wednesday, January 12, 2005
[Peggy Guggenheim and the Cherry Tomatoes]
After a week of rain and showers, the sun is out again. Today I wanted lunch somewhere special, a change from the routine. I decide to drive to a little oasis of high-style in Berkeley, at 4th street near the old Spenger's restaurant. I suddenly got in the mood for Bette's Oceanview Diner, a conscious effort at 50's nostalgia chic, but nonetheless a pleasant place to eat. I sat at the counter and got a big mug of coffee. Right next to the ketchup bottle, tastefully arranged against the backdrop of a chromed menu holder, were packets of Splenda, always a good sign....
[Read More
|
Top of Page]
Winter at Espresso Roma - 9:28 PM Monday, January 3, 2005
[In France they would charge extra for the terrace seats.]
Espresso Roma, the one across from the Monterey Market, is my favorite Berkeley cafe. The staff is friendly, the terrace is almost always usable, the coffee is good and more or less affordable, and the food is decent, especially the scrambled eggs, Mexican Style, available only on weekends before 11 AM. It's kind of my headquarters for writing entries for this blog....
[Read More
|
Top of Page]
Coffee History by the Numbers - 2:46 PM Tuesday, December 21, 2004
[Do you know where your coffee has been?]
Coffee Timeline:
...
[Read More
|
Top of Page]
blog comments powered by
Comments (View)