This is a weird time of year. Here in Berkeley it's a gorgeous day, sunny, though chilly. The magnolias are already blooming. It's not spring yet, not even winter. The looming New Year makes a guy think about transitions, the passage of time, new stuff—the usual. The numeral 2005 sounds new—shiny and pristine, just out of the box, wheareas 2004 sounds (already), old, scratched, a little battered, like my camera cellphone (which I bought in 2004). This blog is one of the transitions for the new year. I've started it This is a weird time of year. Here in Berkeley it's a gorgeous day, sunny, though chilly. The magnolias are already blooming. It's not spring yet, not even winter. The looming New Year makes a guy think about transitions, the passage of time, new stuff—the usual. The numeral 2005 sounds new—shiny and pristine, just out of the box, wheareas 2004 sounds (already), old, scratched, a little battered, like my camera cellphone (which I bought in 2004). This blog is one This is a weird time of year. Here in Berkeley it's a gorgeous day, sunny, though chilly. The magnolias are already blooming. It's not spring yet, not even winter. The looming New Year makes a guy think about transitions, the passage of time, new stuff—the usual. The numeral 2005 sounds new—shiny and pristine, just out of the box, wheareas 2004 sounds (already), old, scratched, a little battered, like my camera This is a weird time of year. Here in Berkeley it's a gorgeous day, sunny, though chilly. The magnolias are already blooming. It's not spring yet, not even winter. The looming New Year makes a guy think about transitions, the passage of time, new stuff—the usual. The numeral 2005 sounds new—shiny and pristine, just out of the box, wheareas 2004
[About]
[Blogroll]
[Go]
Send Me Email:
coffeeblog (at) doublesquids.com




<<
#

?
>>

Who Links Here
6:21 PM Sunday, June 25, 2006
[Make hay, as it were]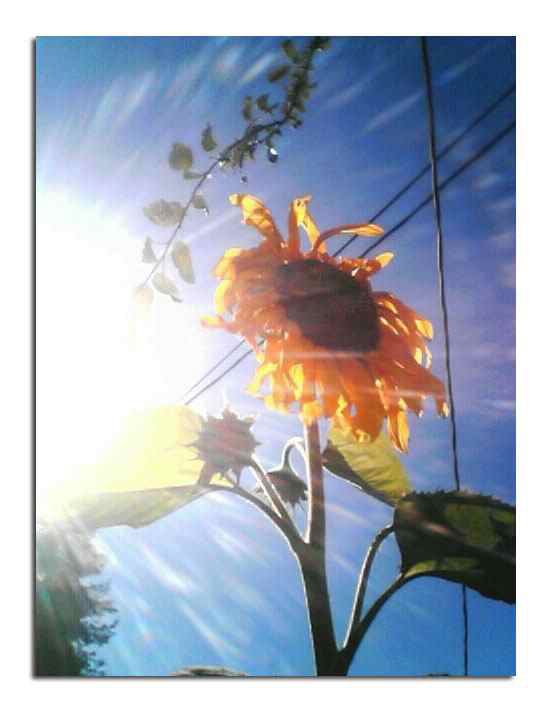 This is another one of those Coffeeblog entries which began with a cold start. I really don't have a clue at this moment about what I'm going to write about. Yes, my laptop is back from its second trip to the Apple Depot. Yes, it's still working after about two days. But I don't want to write about laptops. One thing that is coming to mind is that I am immersed in the weird feeling about the Summer Solstice. I wrote about that last year. Tonight the sun here in Berkeley is going to set at 8:35 PM. In Seattle, sunset won't occur until 9:11 PM. The extra few hours of sunlight are nice to have, but they also pose a challenge: how can I make the best use of the extra daylight? And what if I do? And what if I don't?
Uh-oh. It looks like this is going to be one of those productivity blogposts. What productivity blogposts, you might reasonably ask. For a while I have categorized some of my Coffeeblog articles under "Productivity," but I never got around to adding a Productivity Page, with links at the top and bottom of each page, and in the sidebar. OK. That's what I'm going to do. Right now. The brilliant western sunlight, reflected off the East Bay hills is streaming into my window as I write this. I certainty don't need the light to tinker with my software and add another page to the Coffeeblog. Somehow, however, it seems to be fitting to do that little task, to make hay, as it were, while the sun is still shining.
And so, dear Coffeeblog reader, I present the Productivity Page. You can see it by clicking the navigation links, but you don't even have to do that. You can see it by clicking here.
More links: Productivity Solstice Summer
Images: Midsummer Sunlight Summer Productivity
Permanent Link to This Entry | | |
Word search for recent posts to Jonathan's Coffeeblog:
Copyright ©2004, 2005, 2006 Jonathan David Leavitt